invite you to join us for an afternoon of murderous fun!
March 20, 2022 @ 1 PM
$59.95 per ticket 

SOLD OUT!


BENEFITS MANHEIM COMMUNITY LIBRARY
MOUNT HOPE MANSION AT THE PENNSYLVANIA RENAISSANCE FAIRE
INTERACTIVE THEATER | FOUR COURSE BANQUET | FABULOUS BASKET RAFFLE
High School Reunion – An 80's Murder Mystery: It's 1989, 10 years since you left high school and began your life in the real world. Some have risen, some fallen, and some haven't changed a bit. You return for your first reunion, ready to show everyone what you've become. The party begins, but suddenly, one of you turns up dead. Are the friendships and rivalries, passions and resentments of high school still playing out? Has one of you become a murderer? Can you ever really leave adolescence behind? It's up to you to solve the mystery of whodunnit at this murderous High School Reunion.
Dinner Menu – no substitutions
Appetizer: Baba Ganoush – Decadent dip of creamy eggplant, lemon juice, tahini and salt. Served with pita chips.
First Course
Harvest Salad – Mixed greens, sliced apples, red onion, dried cranberries, apple vinaigrette
Second Course (choice of one)
Traditional Salisbury Steak with Beef Gravy served with Mashed Potatoes and Glazed Carrots
Vegetarian/Gluten Free Eggplant Napoleon – Eggplant and Pepper Stacks with Yogurt Sauce served with Polenta and Glazed Carrots
Vegan/Dairy Free Eggplant Napoleon – Eggplant and Pepper Stacks served with Polenta Glazed Carrots
Third Course
Black Forest Cake (Traditional)
Sorbet (V, GF, VE, DF)
Download Flyer (PDF)
---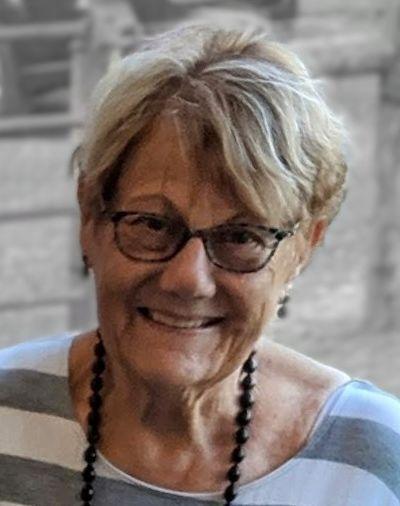 This event is lovingly dedicated to the memory of Elaine Gantz, longtime Friends of the Manheim Community Library board member and Murder at Mount Hope Mansion and Holiday Crossings event chair.